Drive the definition of tough with the 2024 Toyota Tundra near Niles OH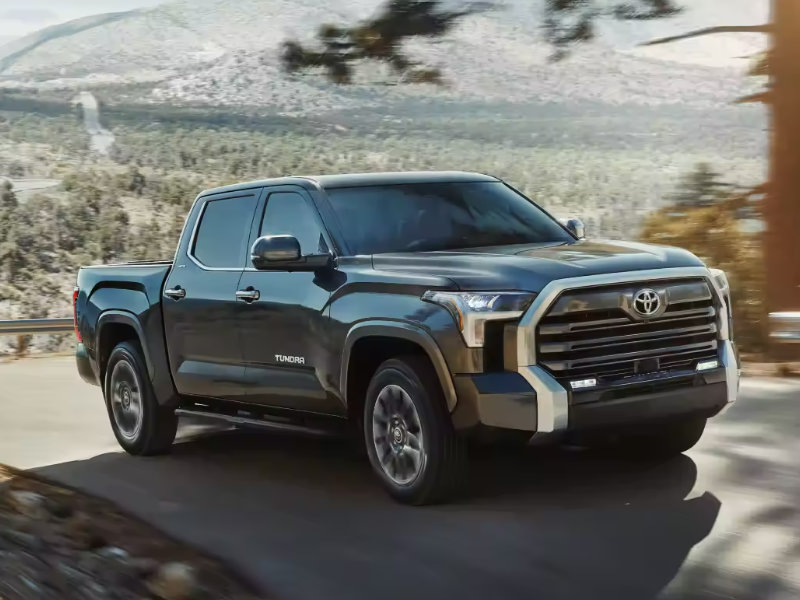 You can search the whole world over and never find a fiercer truck than the 2024 Toyota Tundra near Niles. Toyota makes their purpose for this truck as clear as day: to be tough. And that means toughness the day it rolls off the assembly line, the day it goes home with you, and every day you from then on. Toyota of Boardman specials can help you get the kind of 2024 Toyota Tundra you want from our dealership. Sometimes the base is just what someone is looking for, and sometimes people want a fully loaded model that houses everything the Tundra has to offer. We go all out for our customers in an effort to help them get approved for the truck that feels right to them.
The Tundra's design evolves again this year and is rife with customization options. Toyota's chosen exterior colors for the 2024 model include Supersonic Red, Blueprint, Wind Chill Pearl, and Solar Octane. Your stylish Tundra has dial-in drive modes and crawl control that give you power over nature. Another great addition this year is a 14-inch touchscreen infotainment system with a trailer backup guide. The Tundra can do so many things for so many people. Visit us at Toyota of Boardman near Niles OH. Also serving Austintown, Columbiana, and Salem Ohio.