Meet the bold and innovative 2024 Toyota Camry near Salem OH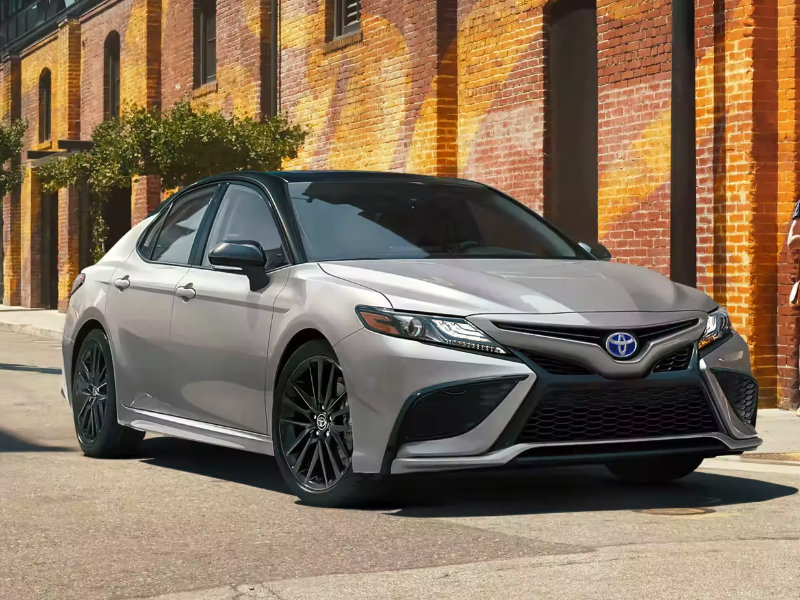 The Toyota Camry has always proved that practical can be chic. There's just something about the Camry that attracts every new generation of drivers. These cars have been like magnetics to American car buyers for the last three decades, and there's no sign that the Camry is slowing down in popularity or on the road. In fact, the 2024 Toyota Camry near Salem is going to be its most powerful and magnetic design yet. If you want proof, just look at the new Camry TRD.
TRD stands for "Toyota Racing Development." The word racing is the keyword there. Toyota's love of motorsports shines through in the TRD trim every single year, but even with past editions, the 2024 Toyota Camry TRD is special. The latest TRD trim comes with 19-inch alloy wheels with red-painted calipers. Very infrequently will you see a practical sedan that wears red calipers as well as a sports car. Toyota doesn't set limitations for its Camry. They're always willing to try something new. And it always pays off. Our dealership will offer tons of Toyota of Boardman specials on the Camry TRD and other trims. Get them soon. Visit us at Toyota of Boardman near Salem OH. Also serving Steubenville, Alliance Ohio, and Beaver Pennsylvania, .