New Features on the 2023 Toyota Camry Hybrid near Austintown OH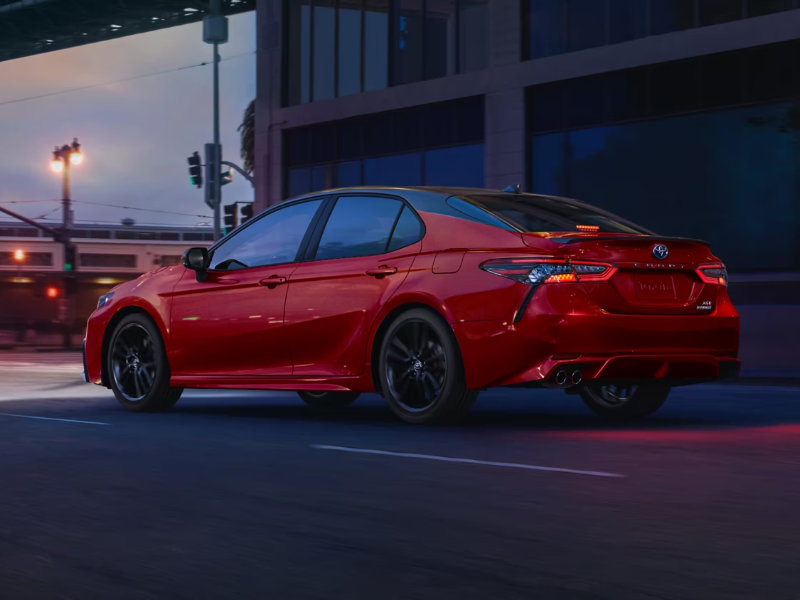 The Toyota of Boardman is more than just an ordinary car but is an engineering marvel on wheels. Toyota raises the bar this year by unveiling an advanced heads-up display (HUD). Projecting key information directly onto the windshield, this HUD helps drivers stay focused while on the road by projecting speed, navigation, and hybrid system status details directly onto their windshield. This vehicle is truly game-changing in terms of convenience and safety.
Camry's brand-new dynamic radar cruise control deserves special recognition, too. This intelligent system keeps a predefined distance from vehicles ahead and seamlessly adjusts the speed as necessary. It supports an easier driving experience, and enhanced lane tracing assist to keep drivers centered within their lanes. This creates an enhanced sense of control and peace of mind while on the road.
Note: This article offers general information and specifications regarding the 2023 Toyota Camry Hybrid. For specific details and specs, please get in touch with a dealer near you. Step deeper into the Camry Hybrid experience today by reaching out. Visit us at Toyota of Boardman near Austintown OH. Also serving Columbiana, Salem, and Steubenville Ohio.