See the pioneering features of the 2024 Toyota Tacoma near Austintown OH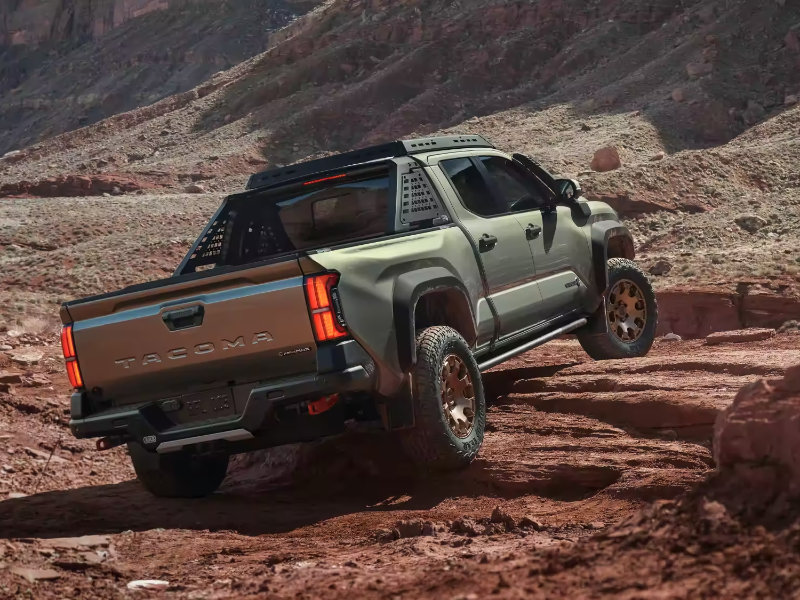 The 2024 Toyota Tacoma brings a lot of firsts to the lineup. And that's for a truck that's used to setting standards and being the first in line to try new designs and features in the industry. You've never seen the Tacoma the way it looks this year, and that's part of why Toyota remains one of the greatest automakers in history. They're never afraid to take a daring, tough truck and make it even more daring. The 2023-2024 Toyota Tacoma both bridge together an important part of the truck's history. If the 2023 Tacoma was the crossroads, the 2024 Toyota Tacoma near Austintown is the definitive direction of the truck.
The Tacoma Trailhunter debuts this year and comes with off-road equipment by Old Man Emu, ARB, and Rigid Industries. If those brands don't get you excited about owning a new Tacoma, nothing will. The Trailhunter brings aboard the finest off-roading equipment ever assembled on a single truck, including an ARB steel rear bumper and an Old Man Emu suspension system with a full armory for your important components. There are also big changes in the interior. The 2024 Tacoma debuts IsoDynamic performance seats that have never been in another truck of this kind. It's a full-on assault on competitors that will leave the Toyota Tacoma at the top of its class. Visit us at Toyota of Boardman near Austintown OH. Also serving Columbiana, Salem, and Steubenville Ohio.